Southern Maryland Online
January 20, 2009
Charles County Sheriff's detectives seeking additional victims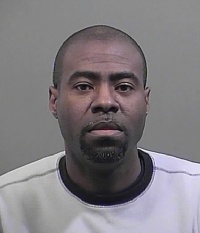 LA PLATA, Md. -- The Charles County Sheriff's Office Special Victims Unit arrested Tony Ray Malbrough, 44, of Indian Head, on Sunday and charged him with multiple counts of sexual child abuse and sex offenses in connection with incidents that allegedly occurred at his residence. At the time of the alleged abuse, Malbrough was a pastor at a church in Charles County. As of Dec. 2008, various websites indicate Malbrough was affiliated with Safe Haven Ministries, Church of God in Christ (COGIC), in Indian Head.
On Jan. 18, at 10:20 a.m., Charles County Sheriff's officers received a call in which a 14-year-old male reported he had been sexually abused by the suspect while receiving music lessons at the suspect's residence. Detectives learned the abuse occurred on multiple occasions over a period of years and involved other children known to the victim. Those victims were contacted and confirmed they, too, had been abused, say police.
Malbrough was charged with second-degree child abuse, third-degree sex offense, fourth-degree sex offense, and possession of child pornography. He was remanded to the Charles County Detention Center with a $500,000 bond.
Based on this information and other leads in the case, detectives believe there may be additional victims. Investigators are encouraging parents to speak with their children about this matter and to contact the Sheriff's Office at
301-609-6558
if they have additional information. The investigations are conducted in a discreet manor and the identity of the victims or potential victims will not be disclosed.
This article was found at:
http://somd.com/news/headlines/2009/9174.shtml